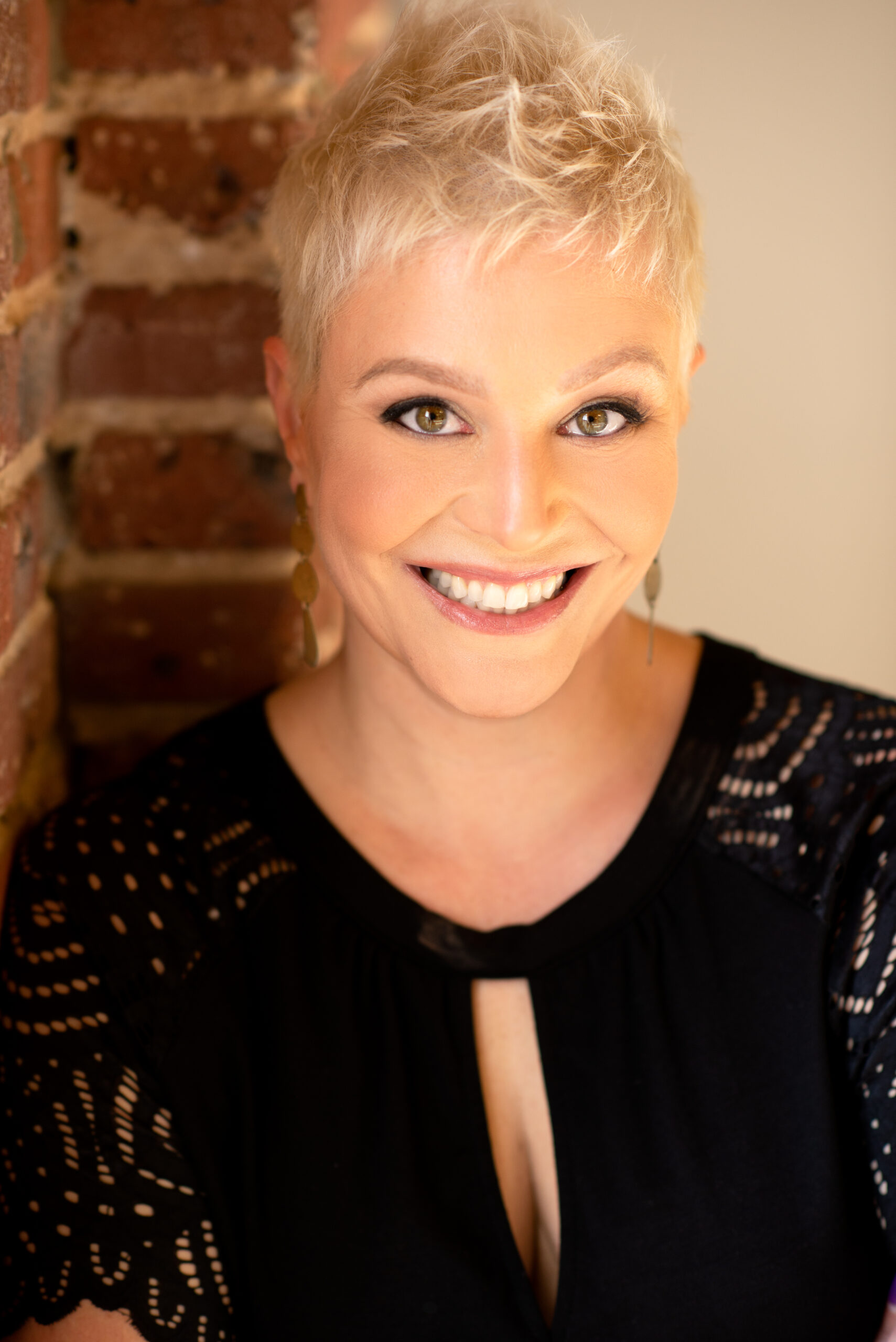 Soprano Rachel Sitomer is a dynamic artist whose beautiful singing, talent for comedy, and dramatic flair enliven any stage.
A recent winner of the 2022 Mixtape Recital Series Competition in Washington, DC, Rachel was invited to curate and present a recital entitled Motherhood (Instructions Not Included), which has now been performed for multiple audiences in a variety of venues.
Of her premiere of his set, "What's for Dinner?" – a cornerstone of Sitomer's Motherhood (Instructions Not Included) recital program – composer and bass-baritone Sean Pflueger says, "Rachel…sings beautifully with impressive clarity of diction.  She balanced the vocal and acting demands of the cycle perfectly.  The audience was laughing along with her great comic delivery.  She proved that she is more than a singer with a beautiful line and tone; she's got comic chops, too."
Other notable performance engagements include interpretations of the soprano solo in Bach's Wachet Auf cantata (Annapolis, MD), Pamina in Mozart's Die Zauberflöte with Opera AACC (Arnold, MD), Suor Genovieffa in Suor Angelica, and Najade in Ariadne auf Naxos, both with The Singers' Theater of Washington (Washington, DC) in the first two shows of their inaugural season.  She was also selected to perform in a pasterclass with acclaimed soprano Lisette Oropesa, for whom she performed Ophelia's iconic mad scene from Ambrose Thomas's Hamlet.
Of her portrayal of Monica in Menotti's The Medium (Chelsea Opera, New York, NY), reviewer Parker Woolfe of the Chelsea Clinton News says that Sitomer "sings and acts with a subtlety that suits the space and the show well.  The relationship between Monica and the mute gypsy boy Toby carries all of the emotional weight."  Of the same performance, Opera Insider Blog says, "the lovely soprano, Rachel Sitomer, sang beautifully."  She has also been recognized for her standout performances in smaller roles; as Papagena in Die Zauberflöte (Opera AACC, Arnold, MD), the Baltimore Sun noted that she "[brought] zest and comic skill to the role."
Other notable roles include Gilda (Rigoletto) with the Baltimore / Washington Metropolitan Repertory Opera, Zerlina (Don Giovanni) with the Repertory Opera Theatre of Washington, First Witch (Dido and Aeneas) with Opera AACC, and Sister Rose (Dead Man Walking) with the Bucknell University Opera Company.
A passionate ambassador for the operatic art form, Rachel serves as a Teaching Artist for Opera Baltimore, presenting a show called "What is Opera?" to school students.  She also has been heavily involved in their newest program, entitled "Voice Your Story," which encourages self-expression in Baltimore City kids by teaching them mindful breathing techniques and creating mini-operas based on their own lives and backgrounds.  She is also an active member of the DC Metro Chapter of Opera On Tap, with which she performs opera and musical theater repertoire in restaurants and bars throughout the Washington, DC area.  She has also participated in opera outreach performances with The Opera Company of Brooklyn as Papagena in Die Zauberflöte and with Opera AACC as Hänsel in Humperdinck's Hänsel und Gretel.
Ms. Sitomer serves as the music director for St. Andrew by the Bay Church in Annapolis, MD, where she is the conductor of the Adult Chorale, serves as cantor, and sings for major life events, such as weddings and funerals.